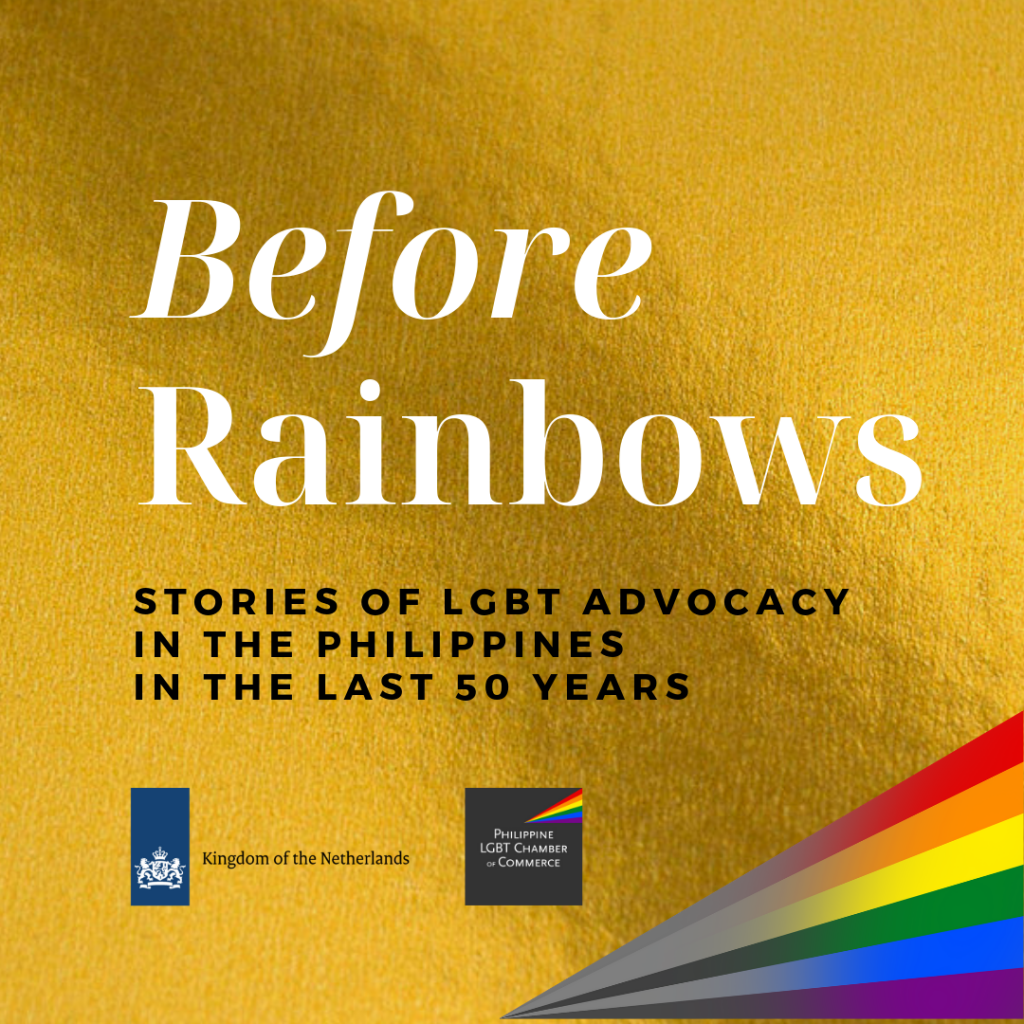 The heritage and history of LGBT Advocacy in the whole of Asia and in the Philippines is extremely important for current and future advocates to understand their work, themes, and thrusts. While the current movements of the advocacy are very much well-documented by digital media (posts, online material, news features on the net, etc.), much of the decades before 2000 remain inaccessible to the digital world because their stories were not digitized as they were happening. This, plus hard copies of photos and texts, remain inaccessible to the world as they are kept in files and vaults of individuals throughout the region. Some/most of their efforts also, have been largely forgotten or not acknowledged.
There is a disconnect between the advocates of present and the advocates from generations back. The forerunners of LGBT Advocacy in the region who faced more challenging times decades back do not have readily accessible channels for telling their stories, feelings, and ideas. These could have been a great source of inspiration for our current and younger advocates as they persevere in moving the advocacy for Gender Diversity forward, to a more just outlook for diversity in the Asian region.
We start planning for the future
with a discussion of the past.
About the Event
The Netherlands Embassy in the Philippines and the Philippine LGBT Chamber of Commerce will produce and launch five short film documentaries about the stories of LGBT advocates in the last 50 years in the Philippines. The launch will be on May 30, 2019 at the Netherlands Residence in Makati. The public launch for viewing the short film documentaries online will be on Pride Month, June 12, 2019.
Stories from the Last 50 Years from our LGBT Advocates
Monique de la Rue
Anna Leah Sarabia
Nick Deocampo
Fr. Richard Mickley
Aida Santos-Maranan
Our Featured Filmmakers
Henry Burgos
Gio Potes
Rae Red
Cha Roque
Petersen Vargas